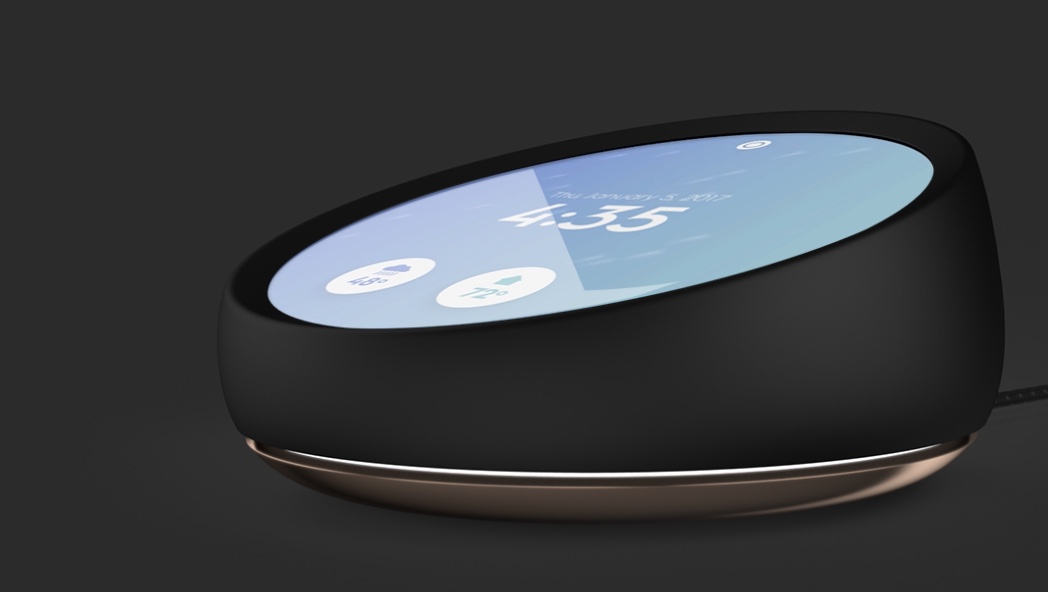 The Essential Home is vapourware at this point: no firm release date or price, work-in-progress operating system, incomplete public reveal, and spurious claims about HomeKit integration that I doubt will ever materialise.
We don't know much beyond this picture of what the hub looks like. That's the truth. With that in mind, this is a better execution of the assistant-with-a-screen hardware product than the Echo Show appears to be. It's far more discreet in its form — the screen turns off completely when not in use — as an object and looks modern in a way that the Echo Show really doesn't.
When I look at the marketing materials for the Echo Show, I can't shake the memory of a 90's CRT television from my mind. In stark contrast, the industrial design of the Essential Home is futuristic (round screens are cool). It makes a visual statement without being gaudy.
Obviously, the product itself will probably be a flop as the company will get crushed by the Amazon, Apple and Google juggernauts of the industry when it comes to the software stack and platform integration. I guess what I'm saying is: Amazon should have designed the Echo Show like this.