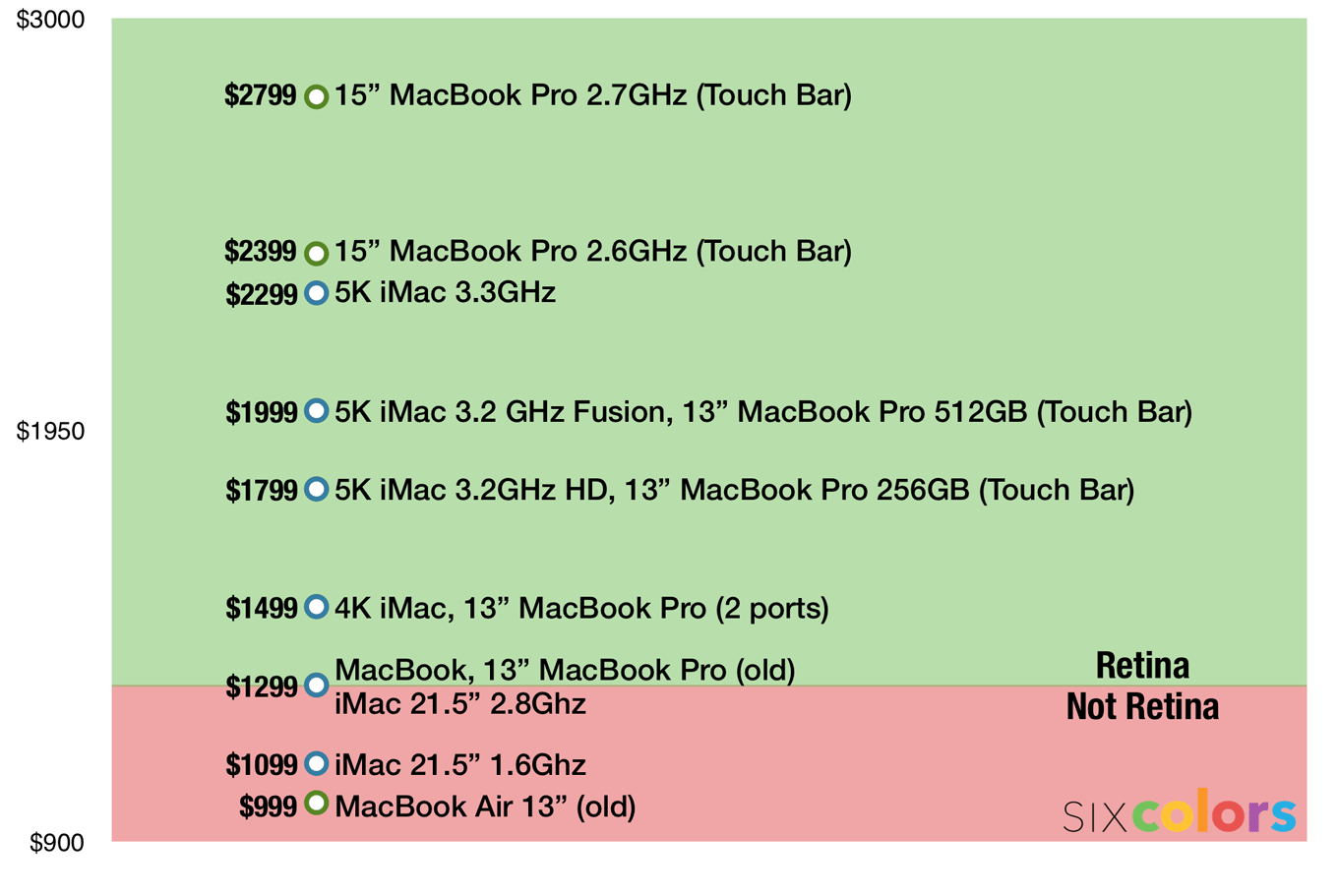 The chart excludes the iPad completely which I think gives a more accurate view of the lineup. You can buy a 9.7-inch iPad Pro with a high-density wide colour Retina display for just $599 and the analogous 12.9-inch model starts at $799, albeit currently lacking the P3 spectrum. Considering those prices, the Air sticks out like a sore thumb.
Windows manufacturers don't seem to have a problem selling laptops with 'Retina' resolution displays far below the Air's $999 retail price. They may not be as good as the new MacBook Pro or iMac displays but they are leaps and beyonds ahead of what the Air has. I don't expect the $999 Mac laptop to feature a wide colour gamut screen, but I do expect it to have a resolution higher than 1400x900.
To take advantage of scale efficiency, I think Apple could easily package the same screens used for the current 12.9-inch iPad Pro, in a MacBook Air chassis. Bump the CPU/GPU slightly and you have a new Retina display MacBook Air. Straightforward, but way better than the current offering which is embarrassingly under-specced.