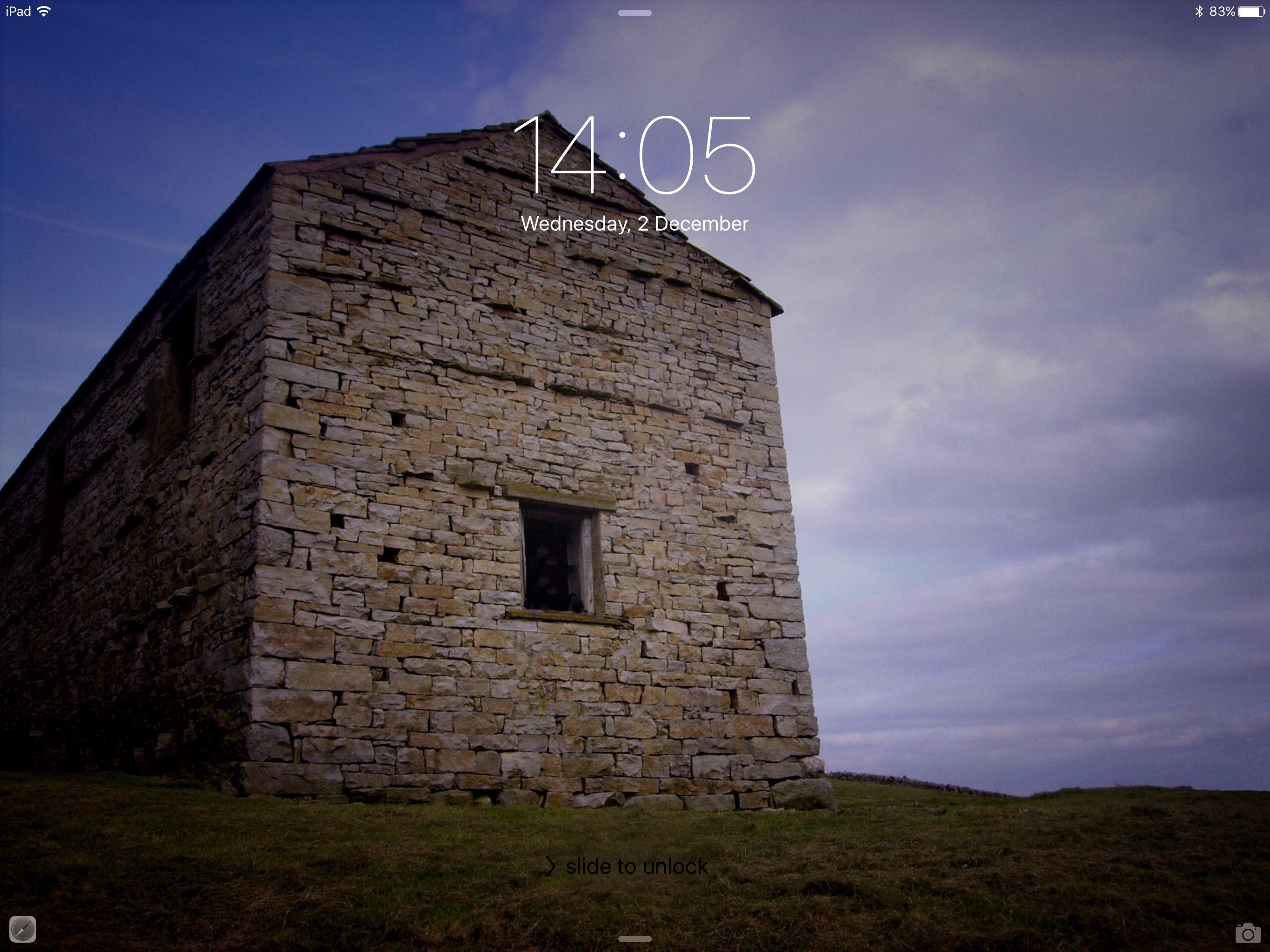 My favourite thing about the iPad Pro is the speakers. They are ridiculously loud and strong and good. You can feel the reverberation going on inside if you touch the back of the tablet. Sound from both sides is clearly discernible and distinct, creating some nice stereo effects in games and TV shows. I can't hear the changeover between the four speakers, but I have to assume it is happening (and working well) as I always hear balanced sound in every device orientation.
My favourite thing about the iPad Pro is the Pencil. I love just playing with the thing and making silly doodles and bad sketches on the beautiful Retina canvas. Tracing over an existing image with the Pencil in Procreate is strangely satisfying. Tilting the stylus sideways to do shading is futuristic. The stylus is not a toy, it can be used for serious drawing work if you have the graphic design streak inside you. Sadly, the Apple Pencil won't automatically make you a great artist.
My favourite thing about the iPad Pro is the 12.9 inch screen. When the iPad was first announced, I explained it to myself as a multitouch A4 piece of paper. This wasnt really true because much of the iPad front is bezel, not screen. In terms of display real estate, 9.7 inch iPads are significantly smaller than a school notepad and that only gets worse when you account for the necessary UI chrome apps must display. The iPad Pro, however, is the realisation of that digital paper vision. The screen can comfortably contain an A4 page with plenty of space left over for user interface controls and toolbars. Its overall size reminds me of a typical ringbinder. The quality of this screen is fantastic. I can't explain why but the sharpness of text and crispness in photos looks way better than a Retina iPhone or other iPad.
My favourite thing about the iPad Pro is the split-screen multitasking. This is my first iPad with proper multitasking support and its surprisingly good. It feels a lot better to do the actions and gestures than it does to describe the metaphorical model. Being able to have two 9inch apps on screen side-by-side is incredibly useful. A very common pattern for me is to have Twitter docked in a side column whilst doing some casual sketch tracing in Procreate.
My favourite thing about the iPad Pro is Picture-In-Picture video apps. On iPad Air, I love Picture-In-Picture despite the fact it often gets in the way of what I am doing. The Pro's size means the PIP window rarely obscures the main app content. I use the TVCatchup app to glance at live TV whilst surfing around the web in Safari. PIP works alongside Split View, so you can technically have 3 apps on screen at once. Apple should explore ways to make the PIP windows work for more than video players. Imagine PIP mini apps like a transient calculator or a floating turn-based chess game.
My favourite thing about the iPad Pro is its overtly powerful chips and generous 4 GB RAM. Last night, I tapped on a 3D game from the Home Screen and it launched instantly. The A9X is fast but not that fast. Turns out, I had last played it two days ago, it was still frozen in RAM. The app ecosystem needs improvements to meet the A9X power: iOS iMovie is a very basic video editor, Pages lacks customisable paragraph styles, GarageBand uses a 9.7 inch UI (Apple PR was showing a truly updated iPad Pro version way back in September, but it has yet to appear in the App Store). Photo apps and drawing apps are leading the charge here, for obvious reasons.
My favourite thing about the iPad Pro is all of this stuff. I love it. The iPad Pro is a fantastic entertainment device with some real work use cases that are mediocre and some real work use cases that are better than Macs. The growth between iOS 8 and iOS 9 for iPad showed that it had been floundering for a few years as a second-class citizen. The problems raised in Panels, Popovers and iPad Pro no longer apply but there are plenty more challenges and refinements to tackle for iPad iOS. I want to say I wrote this all on an iPad Pro, but I can't because of numerous impracticalities that get in the way. I sincerely hope Apple continues investing in iPad software for iOS 10 and beyond.