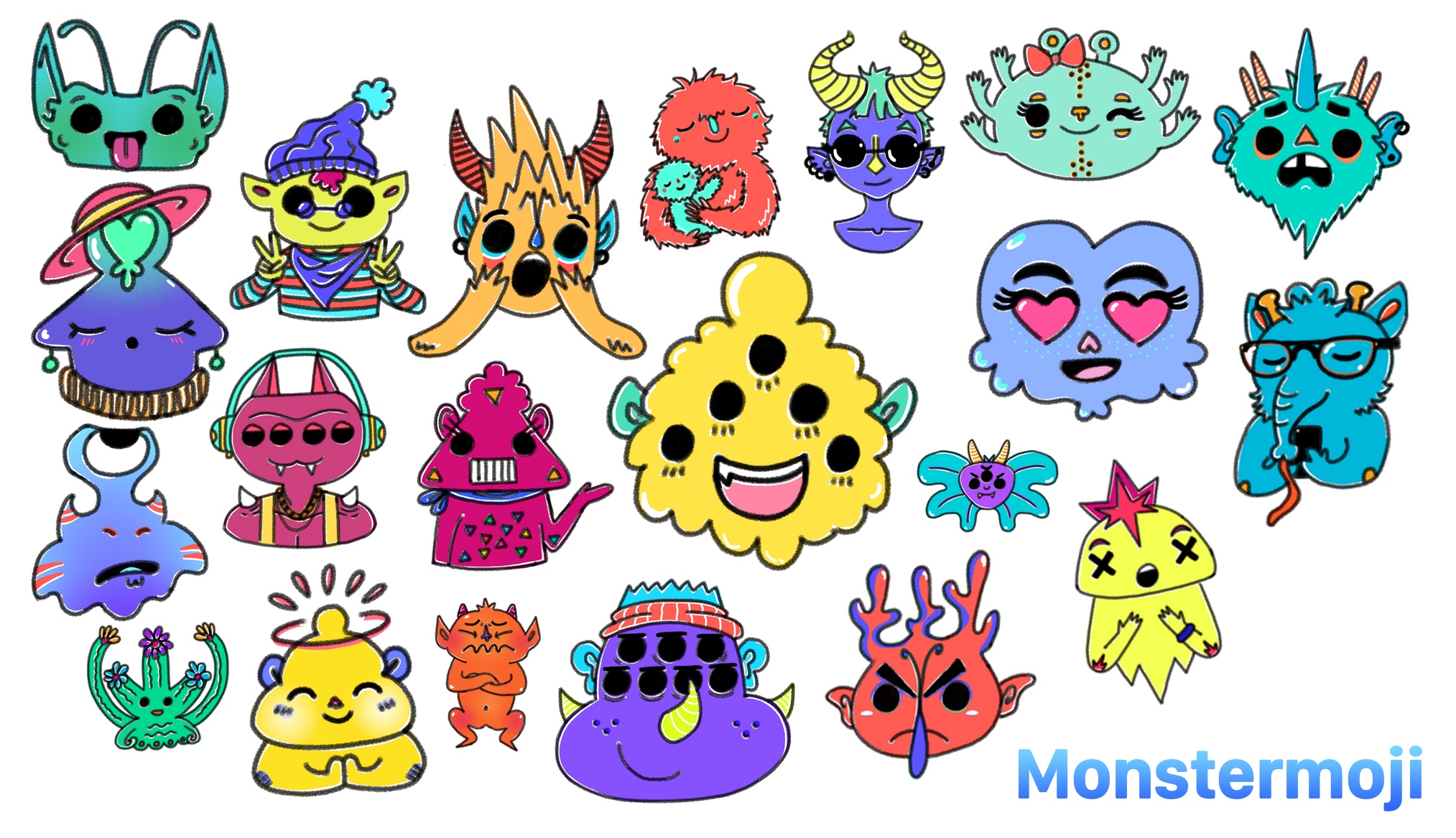 Download Monstermoji for iMessage now. 26 beautiful stickers. Emotive monsters. Original artwork.
Available with iOS 10 is a new sticker pack developed by me and James Byrd. Beautiful emoji monsters drawn just for the iMessage App Store. Send reactions like happiness, laziness or tears of joy with just a tap. Peel off the Monstermoji and place them anywhere in your conversation. Monstermoji adds a dimension of emotional communication that normal emojis can't provide.
Version 1.0 is launching with 26 exclusive stickers. Stickers include VoiceOver Labels, so they are accessible to all. I hope you like them and send them to your friends.
To use Monstermoji, find it in the iMessage App Store on iOS 10. Select the iMessage app from the drawer and then simply tap or peel the stickers into an iMessage chat Use them as conversation starters or place onto individual bubbles to convey additional emotion and feeling.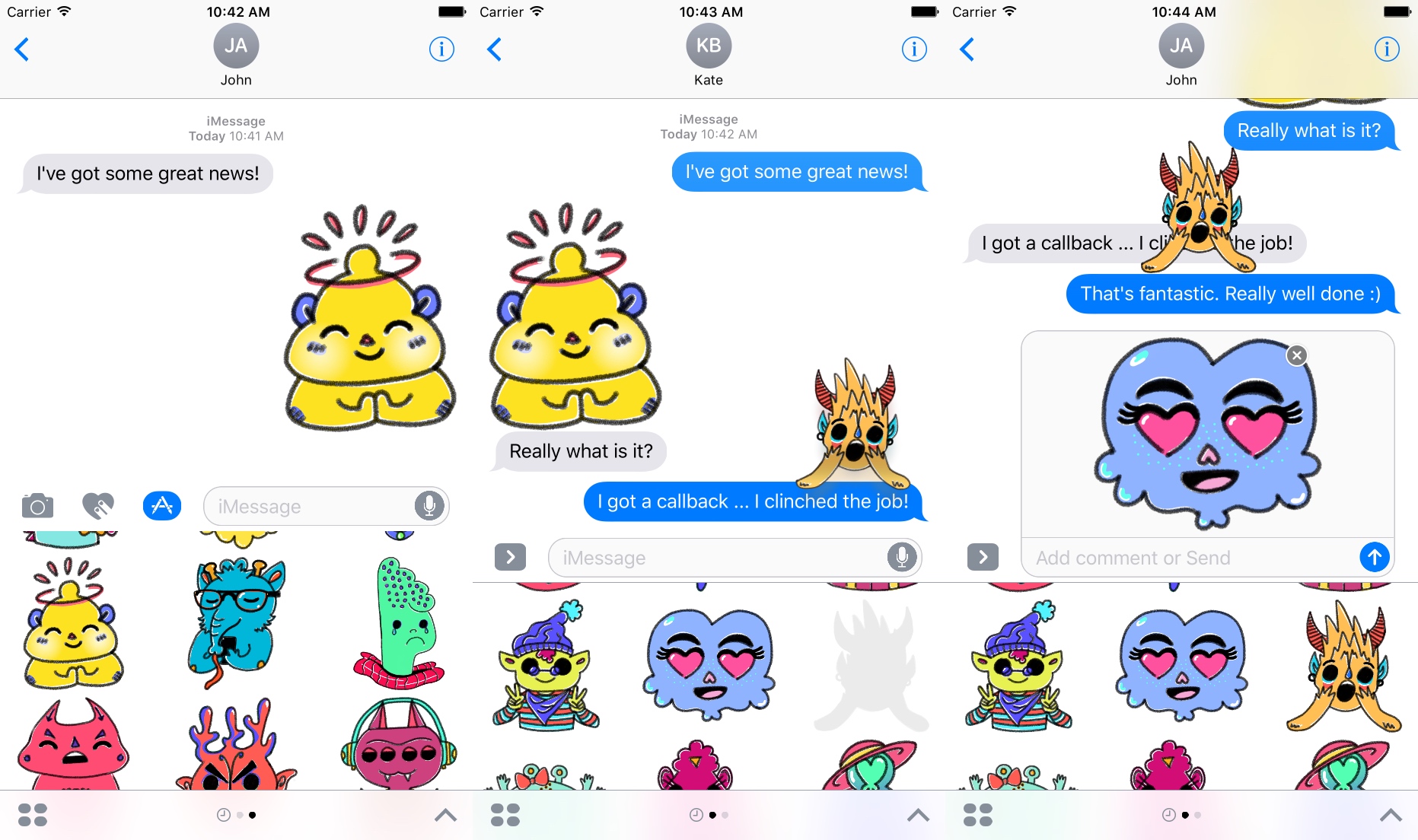 Send or receive Monstermoji on iPhone, iPad and iPod touch. Buy them now. Use Monstermoji on your iOS device with iOS 10.
What's a sticker pack?
Sticker packs are a new type of iMessage app for iOS 10. They appear in the Messages app and allow you to peel off and place little drawings and bits of clipart anywhere in a Messages conversation.
Find Monstermoji (and other sticker packs) in the App Store for iMessage. With iOS 12, you can peel off the stickers and place them onto the camera in FaceTime or Messages.
Privacy?
Monstermoji's privacy policy is very simple: the app collects no personal data.