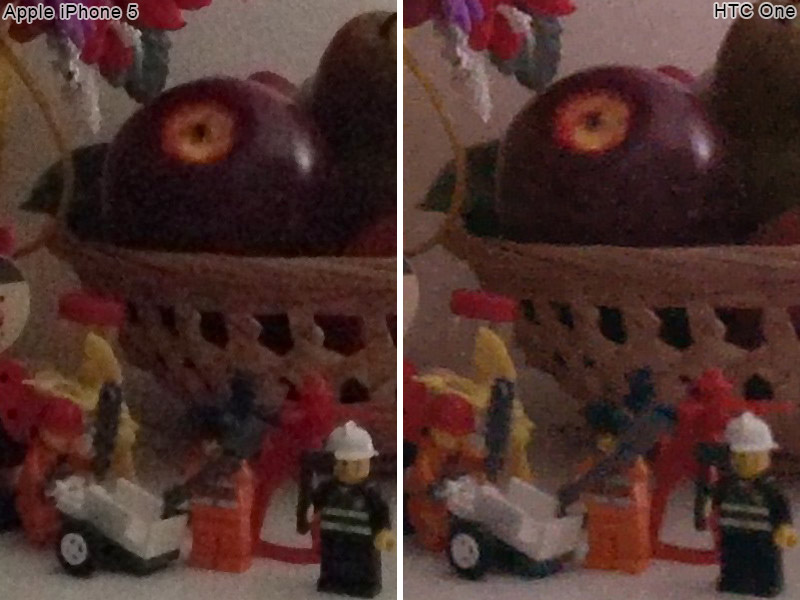 The original test shots come from CNET Asia, but their post was more of an overview than analysis. GSMArena studied the images much more closely and with much more care; this macro shot was not taken at the same distance with both phones, so GSMArena disregarded it for their conclusions.
A lot of blogs mindlessly parroted HTC's ad blurb ("the megapixel myth debunked") when the One was announced. In reality, the test pictures did not reveal any meaningful benefit to HTC's "UltraPixel" technology. GSM Arena found in every case, including low-light which was specifically mentioned by HTC as as an area where UltraPixel excels, the iPhone 5 took better pictures.
This is not to say that the HTC One doesn't have a great camera, because the difference between the 5 and the One's photo quality is only slight. However, HTC promised to leap over current phone standards with the UltraPixel technology and this hasn't happened. It doesn't appear to be a historic moment in the timeline of camera technology at all.